About Us
Since 1985 our team of certified remodeling specialists and designers have created innovative remodeling solutions for a wide variety of homes in the Madison area.
Our purpose is to exceed our clients' expectations by providing healthy home environments and creating lasting relationships. We promote, design, and build remodeling projects and new residential structures that work within sustainable building and energy standards.
Our Values
We are engaged team players.
We are curious life-long learners.
We are forward thinking problem solvers.
We are kind, respectful, & compassionate.
We are community stewards.
Our Vision
To lead in designing and building energy efficient and sustainable structures through a core commitment to environmental stewardship.
Our Relationships
Our relationships with clients, employees, subcontractors, and the local community are based on mutual respect, trust and benefit.
Our Clients
Our clients are the main focus of our work efforts and are critical to our overall success. We seek to understand and respond to clients' needs. We succeed in our mission by exceeding clients' expectations.
Our Team
Our staff of innovative designers, skilled carpenters, and compassionate team players is the cornerstone of our success. The TDS company culture empowers our team to exceed your expectations with creative problem solving, open and honest communication, and the utmost respect for your personal home environment.
Whether you are remodeling your kitchen, adding a room or two, or renovating the entire house, our customer- focused team approach results in original, award-winning spaces.
Awards
TDS Custom Construction is proud of the honors and awards we have received from local, regional and national organizations. Our team of experienced designers and carpenters has earned recognition for historic preservation and for innovative additions and remodels.
When we were asked to perform some interior improvements on this single story, 1,000 square foot workingman's bungalow in Madison's Marquette neighborhood, what we found was a diamond in the rough.
Read More
Community
We live in the communities that we serve, and TDS Custom Construction actively supports organizations and events that make Madison great. Our office is in the heart of the Wil-Mar neighborhood and we are proud to sponsor (and volunteer at) the summer festivals that add to the unique character of the area. We also sponsor the Wil-Mar Neighborhood Center and the Goodman Community Center, which enhance the lives of our neighbors and people throughout Madison.
Careers
Our people are the greatest asset of TDS. We strive to attract, train, and maintain people with the skills needed for satisfying long-term careers. Our focus on creating a safe and healthy work environment through continuing education, respect, and open communication enhances the work experience and fosters successful teamwork.
Read what our customers have to say.
"We were thrilled with the quality of TDS's work. Whenever something unforeseen came up it was always handled with thoughtfulness, integrity, and a good solution, not just a quick or easy fix. We were also very pleased with the level of communication and patience throughout. We look forward to working with them again soon."
Cynthia
"Top notch staff. It couldn't have gone more smoothly. Working with you has been a pleasure. We are extremely satisfied with our transformed kitchen."
Happy Customer
"We have had TDS do everything from a major kitchen addition to an energy audit and an insulation upgrade. We have also had them tackle a leaky old roof that others had tried to fix to no avail. TDS fixed it on their first try and will continue to keep our home in good repair for years to come. The staff are great and I would highly recommend them for any job large or small."
Michael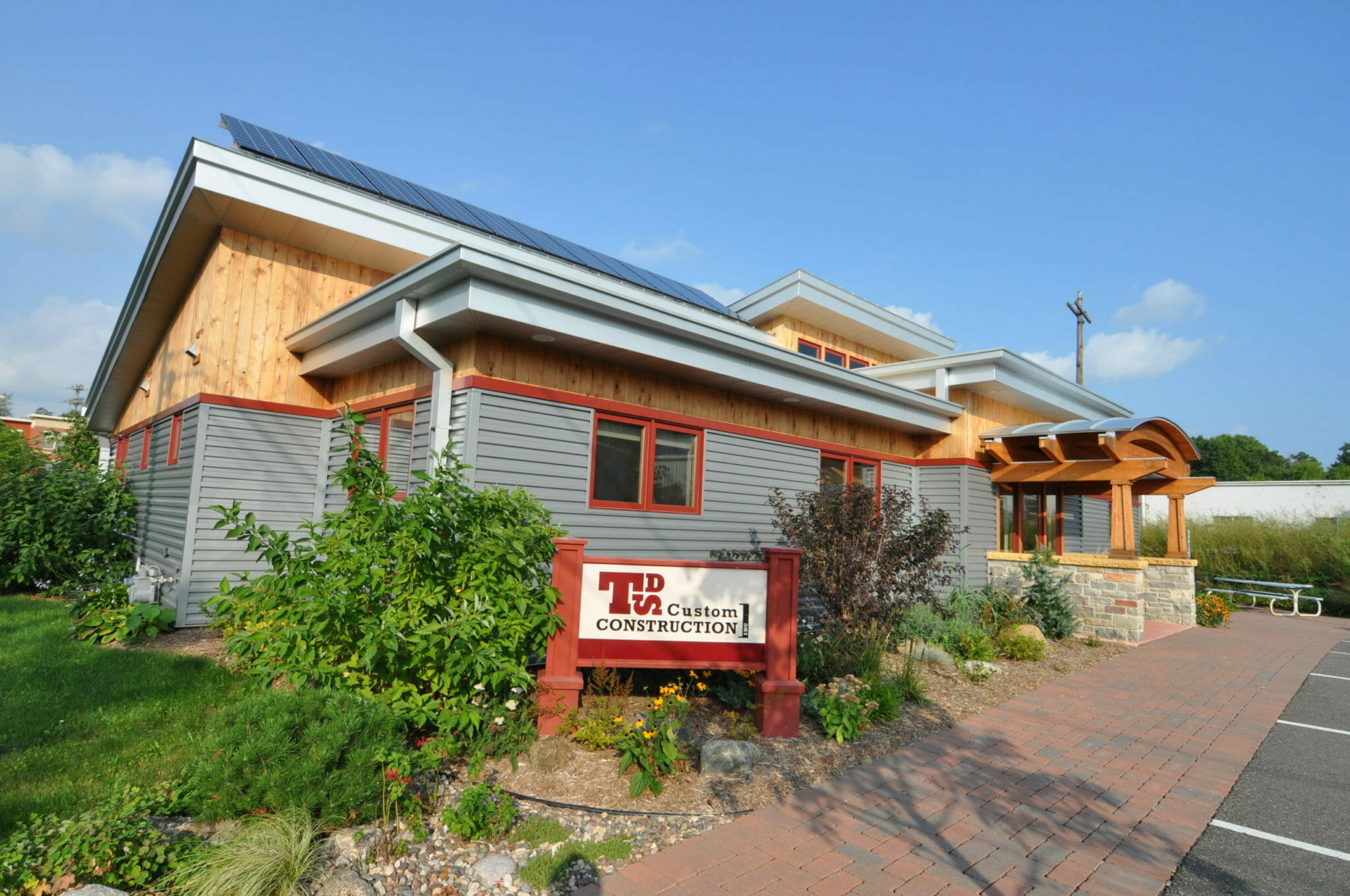 Ready to start your project?
Our relationships are based on mutual respect and open communication with our clients, employees, subcontractors, and our local community. We strive to empower our clients and employees and foster long term relationships that support our shared goals.