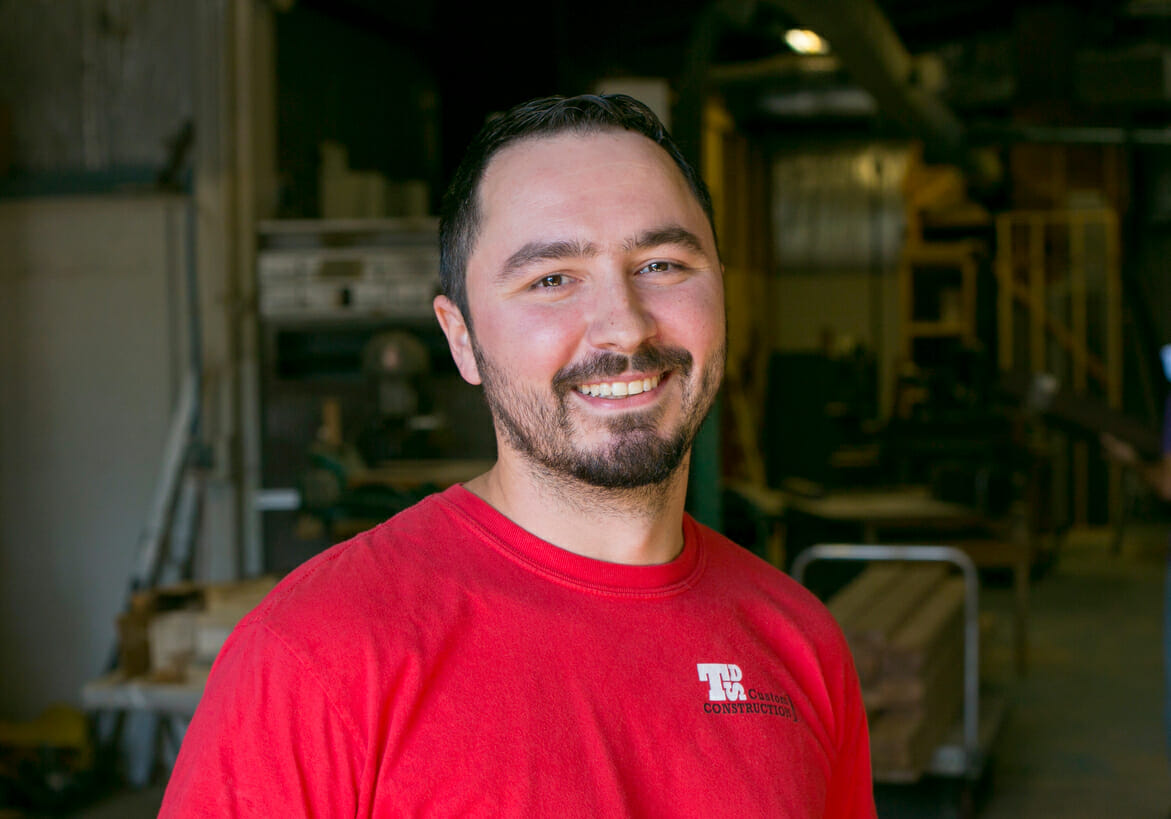 Martín Gutierrez
Lead Carpenter
Alt Job Title: "Mr. Detail"
"TDS is a progressive workplace with good values and great people! I'm proud to be associated with one of the top remodeling companies in our city."
Martín joined TDS in 2018, and brings a background in industrial design to his work at TDS. Before TDS, he worked as a designer for retail fixtures and interiors, with major brands such as Puma, Burton, Lego & Nintendo. Since coming to TDS he's been able to shift his work focus—away from a mental exercise in creativity to physically producing a concept to reality.
Growing up in Argentina and traveling a lot throughout his life has given Martín an appreciation for the culture and beauty that this world has to offer. He has fond memories of horseback riding through the Andes in Patagonia. Martín is bilingual in Spanish and English, and his multicultural background has proven an important asset at TDS.
Inspired by master craftsman Brent Hull and his passion of beautiful architecture and the art of timeless building, Martín takes pride in being able to create things—bringing ideas to reality in work and in life. He and his partner Debby have two small dogs—a PeekaPoo named Filbert, and a French Bulldog named Bruce. "They truly are our kids and we love them so!" says Martín. Outside of work, Martín also has an interest in art and custom motorcycle design.
Favorite tool (power tool or otherwise):
Lasers!
Favorite quote:
"Logic will get you from A to B. Imagination will take you anywhere." —Albert Einstein