Designed with the future in mind, this super energy efficient high performance home incorporates a 5.4KW photovoltaic solar system, passive solar orientation, double exterior walls and super thick levels of insulation. All materials were selected for their durability and non-toxic quality. Universal/aging-in-place design standards are infused throughout the home–including an elevator– which will provide a truly sustainable, safe, and healthy home for generations to come.
In 2016, TDS added an addition with an Endless Pool and underwater treadmill. Read more about it here.
Project Year: 2012
Neighborhood: Oregon, WI
Categories: High Performance, New Build, Renewables, Net Zero, Energy Efficiency, Sustainable
Sustainable
The structure uses a double exterior wall, super thick levels of insulation and meticulous air sealing throughout. With a projected annual heating cost of $264.00 and a 5.4 KW solar photovoltaic system, future spikes in energy costs are of little concern. Taking advantage of a perfect southerly exposure the design also maximizes passive solar heat gain. All materials were selected for their durability and non-toxic quality.
I can speak to the excellent follow- up care by TDS in maintaining the property, answering questions, and to the good choices TDS made in subcontractors, whom I still call whenever any updates are needed. [TDS utlizes] high quality materials, skilled of the workers, efficiency in coordinating the building process, and has knowledge of green building practices and the willingness to stay on top of new trends in building techniques.
Celebration
The clients were so happy with their new home, they threw a party and invited the TDS team to show their appreciation.
The gratitude goes both ways.
Pool Addition Added in 2016
In 2016, TDS added a pool house addition complete with a heated resistance pool. This feature will help our client stay healthy and further her goal of aging in place.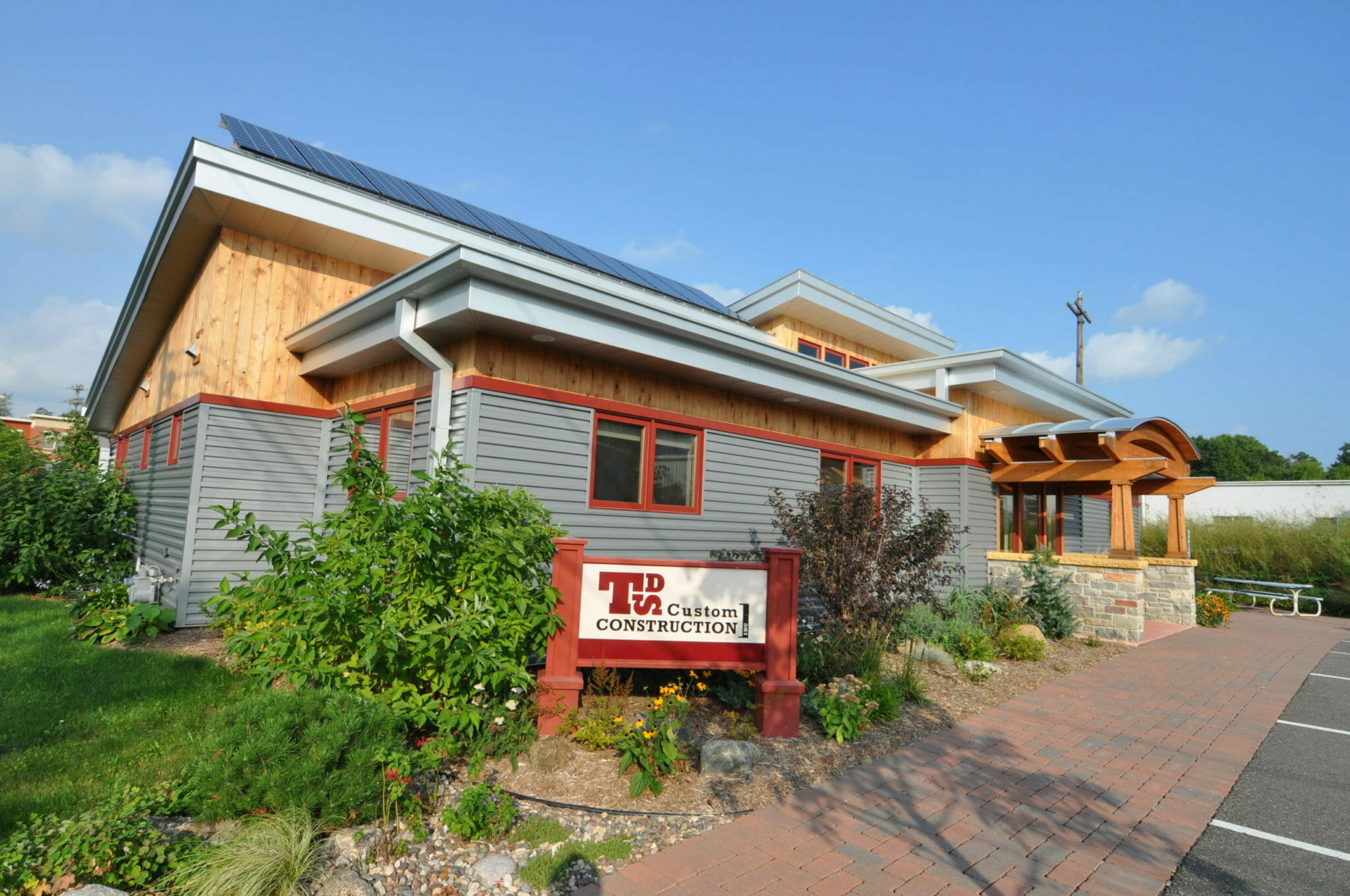 Lets Get Started
Our relationships are based on mutual respect and open communication with our clients, employees, subcontractors, and our local community. We strive to empower our clients and employees and foster long term relationships that support our shared goals.