2014 Circle Park Kitchen Remodel
A simple and classic kitchen remodel that added much-needed space for this near east side Madison kitchen.
This Madison remodel was designed to replace a dark and poorly planned kitchen which was ill-suited to the owners needs. By rebuilding the porch and pantry, the kitchen gained square footage and room for an island. The arch between the dining room and kitchen was widened to bring in more light and unite the two spaces.
The rich mix of materials and details create a warm and simple Shaker-inspired kitchen. Local Wisconsin quarried granite and environmentally friendly hardwood alternative countertops were chosen to reflect the owner's commitment to the environment. Soft celadon subway tile backsplash, wall-mount faucet, and custom stainless steel sink with integrated drainboards add unique touches to a beautiful home.
Project Year: 2014
Neighborhood: Near-East, Circle Park
Categories: Kitchen, Remodeling
Rebuilding and including a back porch and pantry allowed for a larger kitchen footprint with sustainable and local details that compliment this early 1900's home.
We contracted with TDS to do a kitchen remodel including a new foundation under an aging back porch and kitchen expansion into that space. From project scoping to finish, we found their communication, design style, and construction skill to be as good as we could ask for. People who see the new kitchen have often commented about how well it fits with the rest of the house. We couldn't be happier with how it turned out.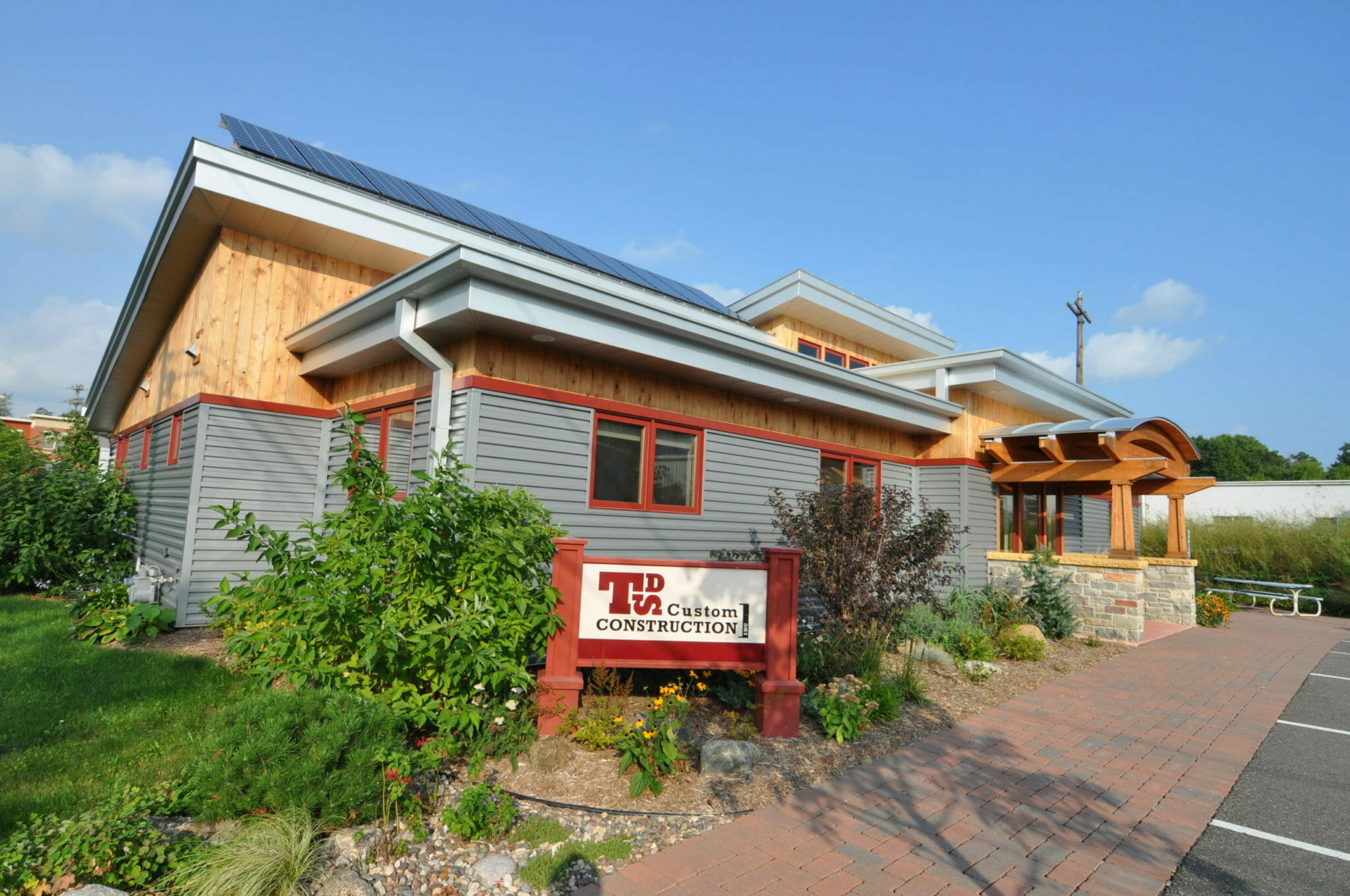 Lets Get Started
Our relationships are based on mutual respect and open communication with our clients, employees, subcontractors, and our local community. We strive to empower our clients and employees and foster long term relationships that support our shared goals.