Tenney-Lapham Historic Restoration
A sensitive and thoughtful design preserves this historic home for years to come.
This handsome brick home, a City of Madison Historic Landmark, received many restoration and upgrades after a chronic case of "deferred maintenance". A historically sensitive, single-story addition, with an exposed basement, was added to increase living space while maximizing lake views. An additional half-bathroom was added over the new foundation, utilizing salvaged brick to maintain the historical essence of the home. Select interior walls were also removed for better flow and views.
A deck connecting the original side door to the kitchen with the entry door of the new addition provides seasonal outdoor enjoyment and easy access to the lake while also providing a balanced connection between the rear, side and front facades.
Other aspects of the restoration included opening up select first floor walls for better flow and uninterrupted views of the lake, complete restoration/reconstruction of over 30 windows, removal of knob and tube wiring, insulating walls and attic, re-painting of entire interior, installation of new heating and air conditioning system, restoration of hardwood floors, and selective remodel of existing second floor bathroom.
Project Year: 2014
Neighborhood: Tenney-Lapham
Categories: Historic Preservation, Addition, Exterior Remodel, Bathroom
History
The Worden House (also called the "Conner's House") is a Colonial Revival style home built in 1920 for Irene Collins Conner and her husband Robert Conner. Their families both owned local lumber businesses in the first half of the twentieth century. Irene's father, Cornelius C. Collins, lived in the Claude and Starck house at 704 East Gorham Street which was listed on the National Register of Historic Places in 1974. While the architect of the Worden House at 640 East Gorham Street is unknown, it may have been Edward F. Starck.
We have used TDS for several large construction projects because their quality and reliability is unmatched.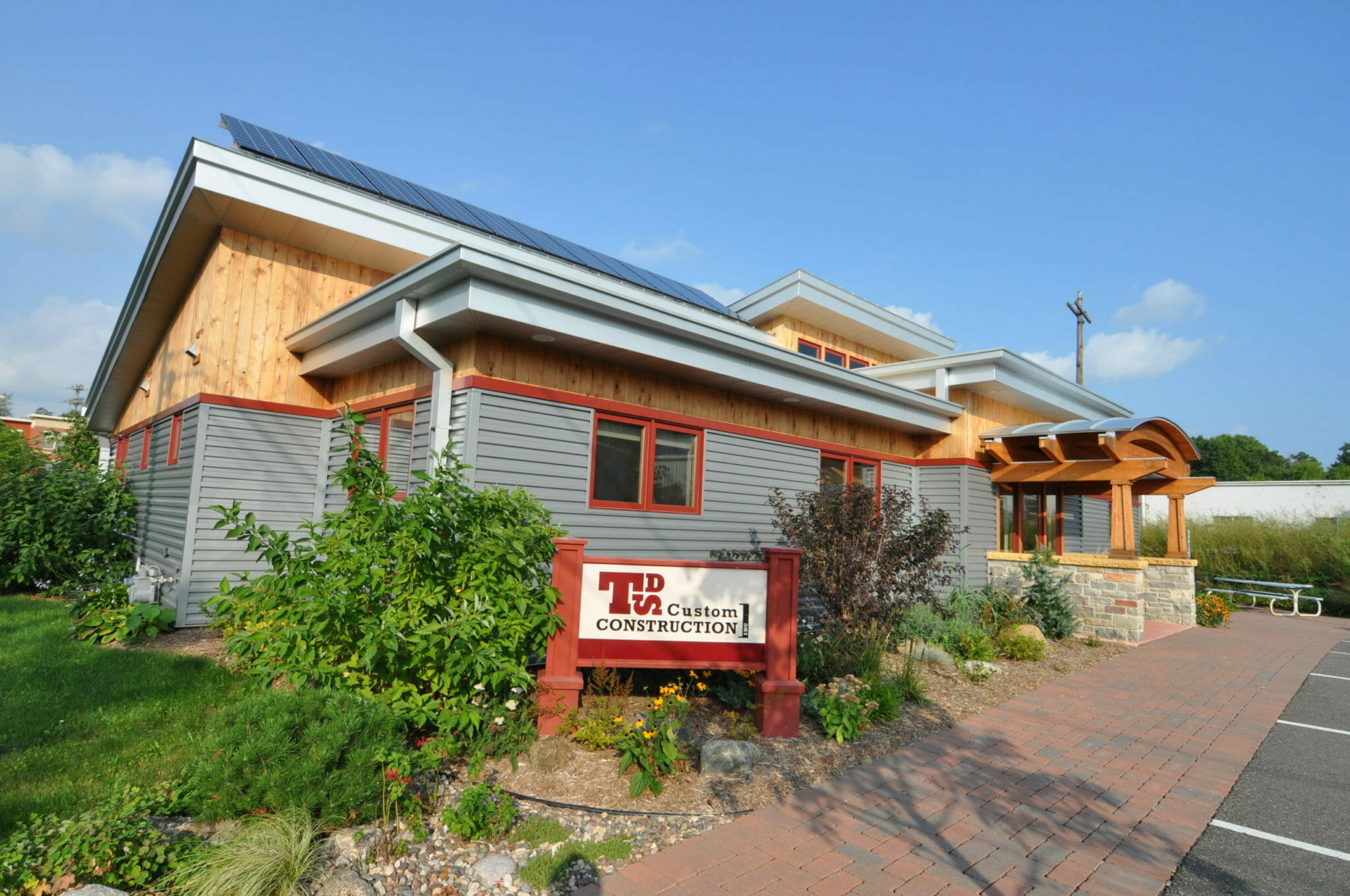 Lets Get Started
Our relationships are based on mutual respect and open communication with our clients, employees, subcontractors, and our local community. We strive to empower our clients and employees and foster long term relationships that support our shared goals.