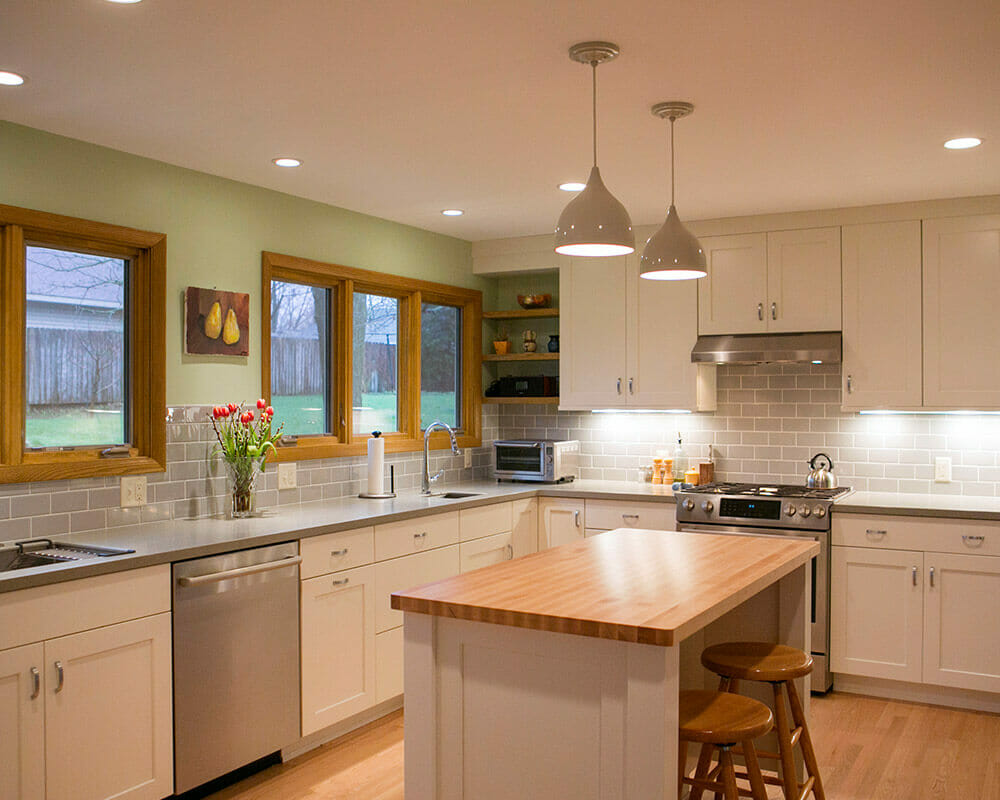 Regent Kitchen Remodel
A Midcentury Modern home gets transformed to bring it into the new century.
The chief goal of this kitchen remodel was to create a space that would accommodate a busy family and allow for multiple cooks. The original u-shape kitchen with soffits and peninsula wall cabinets felt dark and cramped despite the large amount of windows. By installing new shorter windows in the dinette space, we were able to extend the counter into that area.
This created a generous kitchen with lots of work zones and improved flow for multiple cooks, and family and guests wanting to hang out in the new space.
Project Year: 2015
Neighborhood: Regent
Categories: Kitchen, Remodeling
Highlights
By eliminating the soffits and peninsula cabinets, light from the window in the former dinette space flows into the kitchen.
Taller wall cabinets with trim to the ceiling added needed storage. The maple butcher block top on the island adds warmth and compliments the floating wood shelves on each end of the cabinet run.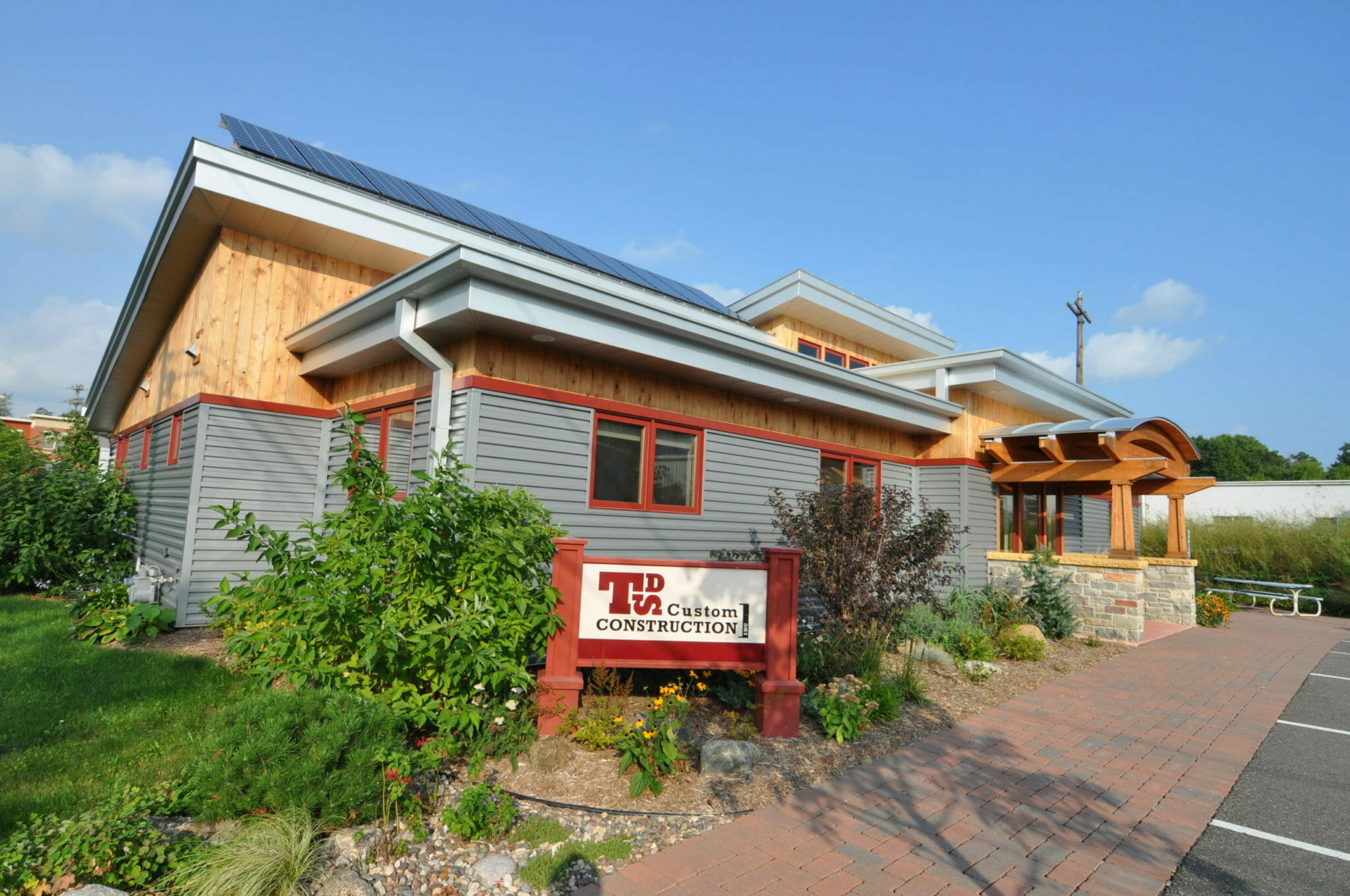 Lets Get Started
Our relationships are based on mutual respect and open communication with our clients, employees, subcontractors, and our local community. We strive to empower our clients and employees and foster long term relationships that support our shared goals.