2017 Maple Bluff Bathroom Remodel
Multiple bathrooms get modern and sophisticated remodels for the entire family.
Two bathrooms were remodeled in this Maple Bluff home; the ensuite bath off of the primary bedroom, and the family/kids bathroom. In both, the family of five was looking for additional storage and an updated look.
Simple modern fixtures by Newport Brass, marble tiled shower/bath, and marble herringbone floor tile give the primary bath a sophisticated, elegant feel. The shower and tub combo provides a larger shower footprint. In the kids bath, white quartz countertops, flat-front floating vanity, and grey porcelain tile are a breeze to maintain.
Project Year: 2017
Neighborhood: Maple Bluff
Categories: Ensuite Bathroom, Bathroom Remodel, Kids Bathroom
We were very thrilled with the quality of work. Starting with the design–the design staff always listened and produced exactly what we were looking for, which is no easy task to translate people's words to a design. From start to finish, we were extremely pleased with everyone we worked with. We couldn't be happier with the work and the process. We look forward to working with TDS again in the future.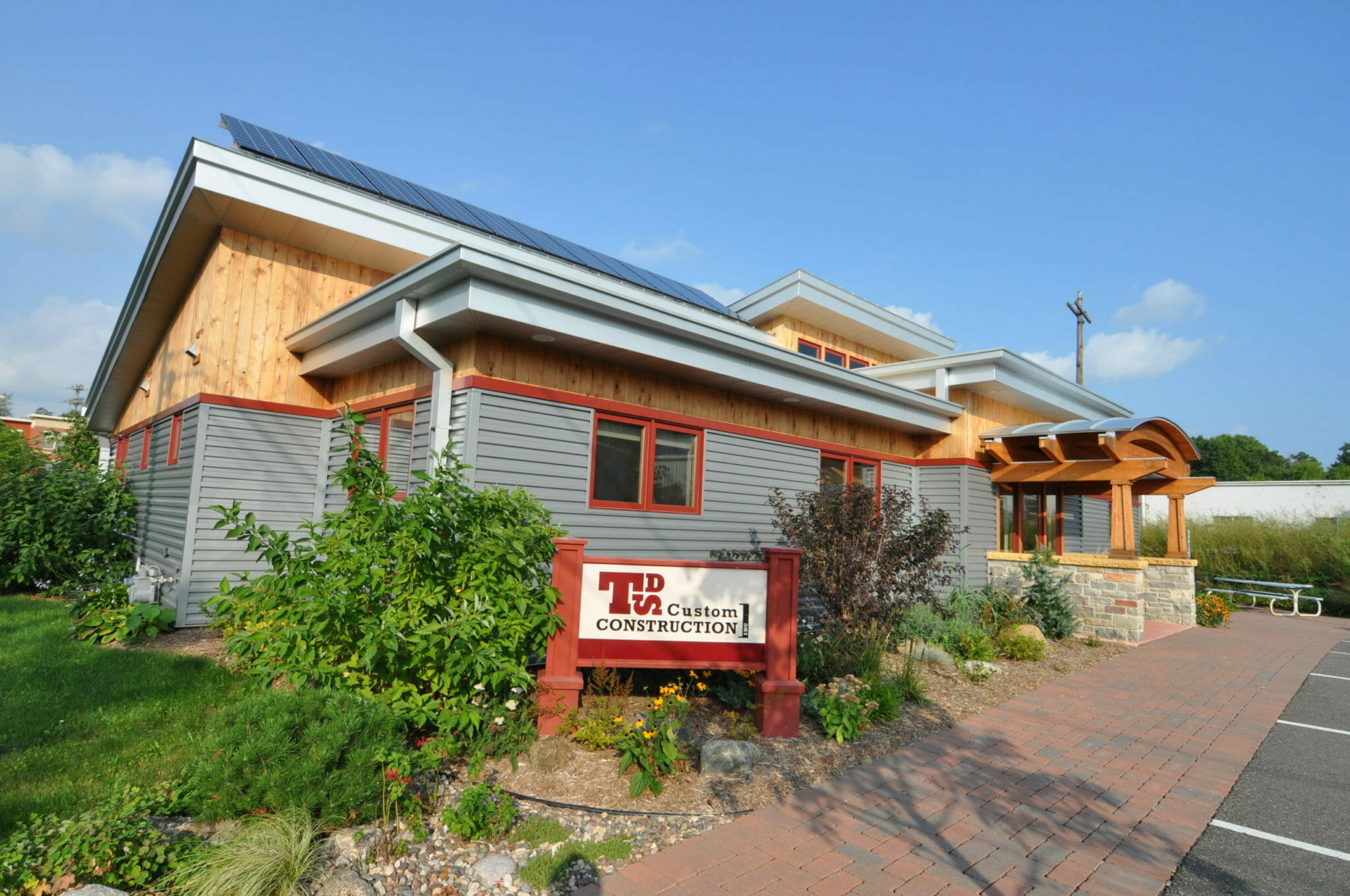 Lets Get Started
Our relationships are based on mutual respect and open communication with our clients, employees, subcontractors, and our local community. We strive to empower our clients and employees and foster long term relationships that support our shared goals.