Marquette Whole Home Remodel
Seeing the diamond in the rough.
When we were asked to perform interior improvements on this single story, 1,000 square foot workingman's bungalow in Madison's Marquette neighborhood, what we found was a diamond in the rough.
The five foot tall basement had an old cistern with a dirt floor, and was extremely wet. The floor joists were rotting, plaster was falling off ceiling and walls, and the bathroom and kitchen were both very tiny—falling almost completely apart.
We restored the home with an open floor plan and two bedrooms to be energy efficient, very comfortable, and smartly designed. We rebuilt the existing rear "addition" as a combination entryway and sunny sitting room with new stairs to the basement. The result? This eastside bungalow got a much needed overhaul!
Project Year: 2019
Neighborhood: Marquette
Categories: Design, Remodeling, Build, Exterior, Kitchen Remodel, Bathroom Remodel, Addition, Whole Home Remodel
Transformation
Removal of an existing addition made way for a more harmonious and useful new approach.
Strategic Design for Long Term Usability
This home was purchased with the dream of becoming our client's forever home going into their retirement years. The home was one of three homes built together by the same builder with nearly identical designs—originally home to local railroad workers. Over the years, the house suffered from neglect and needed a thorough renovation.
Originally, the owner had hoped to work with the existing rear addition due to budget constraints. As more accurate costs were assessed we quickly realized that it would be more cost effective to demolish the old structure and rebuild because of a poor layout and the lack of an HVAC system. With the new plan we'd be able to provide the owner with a much more usable space and a much greater value for the overall investment.
Reclaiming the In-Between Spaces
An old closet with a narrow opening and window was transformed into an extension of the living room, complete with a wider cased opening that captures lovely natural sunlight, giving the impression that the living room is larger than it is. We maintained the storage functionality by framing in a small closet at one end of the narrow space, tucked away out of sight.
A deteriorating addition to the home was demolished, and a new addition with access to the basement was constructed. The existing stairs to the basement had an extremely low head height, so we reconstructed them to be code compliant. A half wall that hides the stairs allows for substantial natural light to brighten the new sitting room, laundry closet, and rear entryway.
With traditional maple floors, plaster, period trim, and a fresh coat of paint throughout, the open floor plan of this two bedroom home is very cozy on winter evenings. With a little creativity, smart design, and building toward energy efficiency, we were able to give this diamond in the rough some new shine—and we're proud of the end result.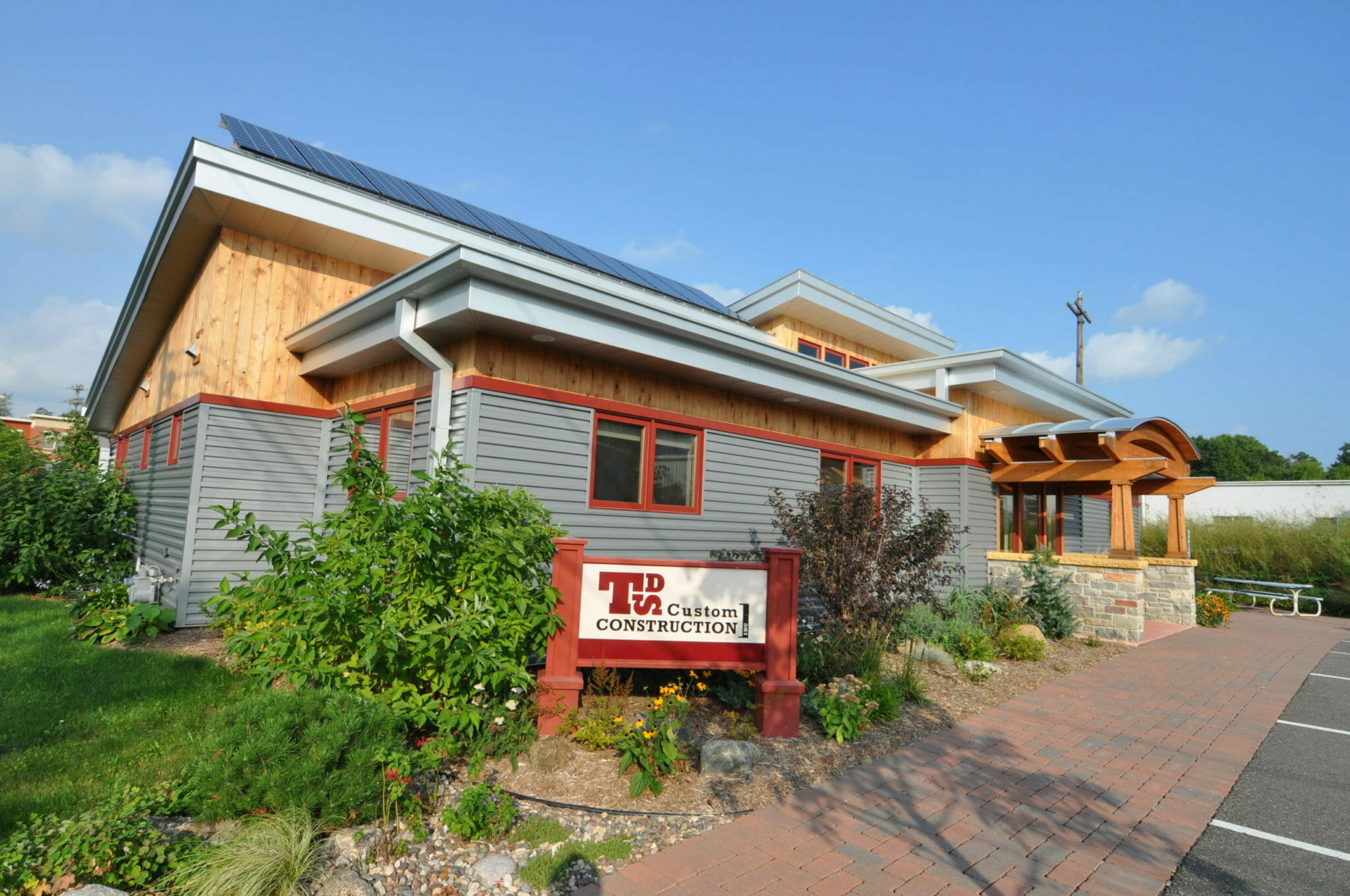 Lets Get Started
Our relationships are based on mutual respect and open communication with our clients, employees, subcontractors, and our local community. We strive to empower our clients and employees and foster long term relationships that support our shared goals.