Home Performance
TDS offers remodeling solutions that maximize your home's energy efficiency and your family's well-being.
Whole House Approach For Your Well-Being.
As part of a remodel with TDS, you have the opportunity to have an evaluation of your home's performance by a Focus on Energy Trade Ally and Home Performance professional that will help identify and solve the issues that affect your family's comfort and safety. This comprehensive assessment of your home includes a blower door test to discover air leakage paths, testing of combustion equipment, and inspection of the insulation and exterior shell of the building.
When is this useful?
Schedule an evaluation when you are experiencing an issue, such as ice dams, poor air quality, or heating and cooling challenges, to resolve the cause of the problem rather than simply treating the symptom. An evaluation will help with weatherization, and can determine the best insulation to address your concerns.
If you are expecting a new baby, or have young children, an evaluation helps assure the safety of your home by uncovering potential mold, lead or carbon monoxide issues.
An assessment before you plan improvements or major remodeling projects allows you to incorporate the necessary performance updates. When you choose TDS Custom Construction for (larger) remodeling projects, a Home Performance with ENERGY STAR assessment can be included and will be performed by a Focus on Energy Trade Ally professional.
What information will I receive from a Home Performance Professional?
Home performance assessments are much more than just an energy audit. We meet with you following the assessment to discuss the recommendations, help you prioritize the improvements you want to make, and provide estimates and options on your remodel. Your Focus on Energy Trade Ally Home Performance professional will provide information about incentives and rebates for which you may be eligible. A follow-up analysis performed after your projects are completed demonstrates their effectiveness.
Health & Comfort
Prevent the underlying causes of poor building health.
The symptoms of a poorly functioning house are visible and invisible. You may be aware of stuffy or drafty rooms, and ongoing moisture problems. You may not recognize dangers created from those ongoing moisture issues or low levels of carbon monoxide.
Poor indoor air quality can increase the incidence of respiratory issues in children and adults, and cause general discomfort. A whole house assessment reveals the areas of concern, and the underlying causes, then details the steps needed to provide your family with a healthy, comfortable living space year-round.
Your Building's Health
Ventilation is essential for indoor air quality, so we make sure vents and fans are properly placed and functioning correctly. This assures your family's safety and increases the longevity of your home. The health of your building has a direct effect on the health of you and your family. Common symptoms of an unhealthy building include:
Mold
Damp smells
Ice dams
Air leaks
Drafty rooms
Stuffy rooms
Indoor allergens
Lead paint
TDS Custom Construction uses a whole house remodeling approach and the results of your home performance assessment to respond to the systems at work within your home and prevent the underlying causes of poor building health.
Efficiency & Savings
Improved comfort and indoor air quality.
When you choose to have a Home Performance with ENERGY STAR evaluation with your remodel, our goal is to coordinate the effectiveness and efficiency of the systems working within your home. This provides you with improved comfort and indoor air quality, while reducing operational costs.
You can gain significant cost savings from:
Focus on Energy instant rewards for qualifying improvements
Lower utility costs
Less need for maintenance and increased building longevity
Increased equity and potential for higher resale value
By sealing leaks, adding insulation (including foam insulation), and judiciously replacing a heating, cooling or hot water heater system you can make your house more durable while reducing your family's use of energy and water and lowering your monthly expenses. A green home enhances your comfort and promotes environmental stewardship.
Insulation & Air Sealing
Comfortable, safe, and energy efficient.
Insulation and air sealing are key to having a home that is comfortable, safe, and energy efficient. However, without understanding the underlying causes of the issues that your home faces, you may not know how much or what kind of insulation your home needs, and where air sealing will be most effective.
Insulation
When remodeling, a home performance professional can assess the systems that make up your home using a whole house approach. This assessment will help you understand which type of insulation is best for your home, how much insulation you need, and where that insulation needs to be used to best work with the systems of your home.
We install insulation (including foam insulation) with the knowledge of which insulation is best for your home. We know that more is not always better when it comes to insulation, and that insulation is most effective when it is paired with other home performance improvements such as ventilation and air sealing.
Air Sealing
Air sealing is the process of preventing outside air from entering your home and conditioned air from leaving your home. A properly air-sealed home is more efficient and saves you money on your utility bills. Air sealing also helps prevent moisture problems throughout the year, which can help improve indoor air quality.
A home performance professional understands the effect that air leakage has on your home, and we install air sealing improvements based on their knowledge and recommendations. We provide your family with increased comfort and safety, while also helping to reduce your energy bills.
Success Stories
A Home Performance professional, partnered with TDS Custom Construction, increased this family's comfort, and generated immediate savings for heating their Seminole Highway home.
The 1200 square foot single story house, built in 1956, was cold and drafty with high heating costs.
Project highlights:
Comprehensive four-hour Home Performance with ENERGY STAR energy evaluation
Attic insulation removed and replaced with sustainable cellulose insulation
Attic air-sealing resulted in 38% less total house air leakage
Replaced furnace with an ENERGY STAR model, for 15% efficiency gain
Replaced water heater with an ENERGY STAR power-vented model
The homeowners will see an instant payback on the work. After the Focus on Energy incentives, these homeowners were able to save $565 a year because of the home performance improvements.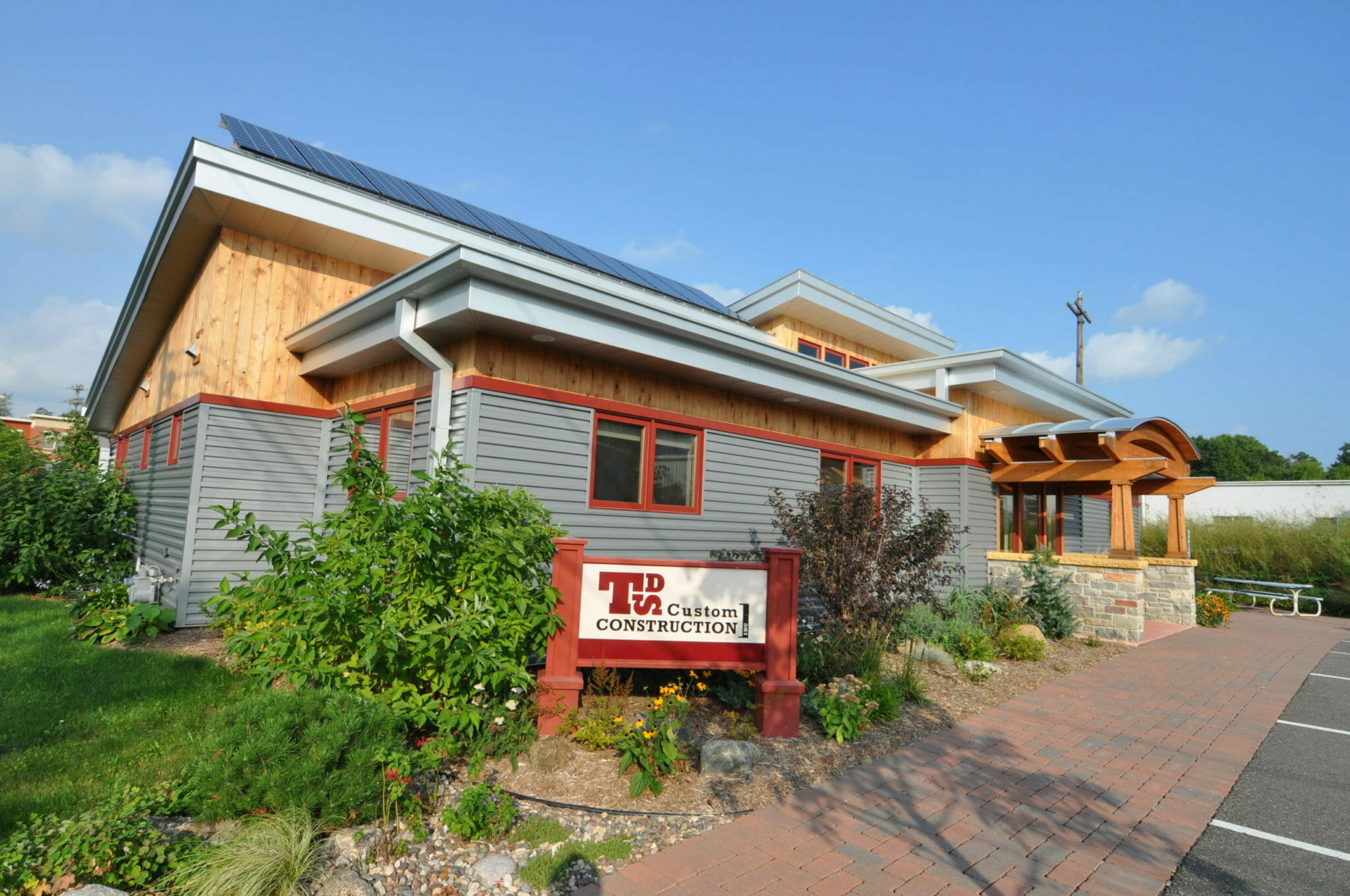 Ready to improve the performance of your home?
Our relationships are based on mutual respect and open communication with our clients, employees, subcontractors, and our local community. We strive to empower our clients and employees and foster long term relationships that support our shared goals.