Remodeling
We have experience in all types of remodeling and our one-year warranty on all work performed ensures you'll be worry-free.
TDS Custom Construction offers over 35 years of home remodeling experience.
Architecturally-sensitive renovation and new construction.
Home performance evaluations and green building options
Meticulous, award-winning craftsmanship
Detailed project specifications and costs
Homeowner-friendly scheduling and site maintenance
Full one-year warranty on all work
We have produced award-winning kitchen remodels, bathroom remodels, basement remodels, home additions, dormers, decks, porches, sunrooms, and garages. We offer interior and exterior renovations, and excel at whole home remodels.
Kitchen Remodeling
We design and remodel kitchens based on your personal cooking and entertaining style. Our detailed layouts are created to blend with your home's architectural character, while incorporating natural light, open floor plans, and a wide variety of materials. We and our trusted vendors strive to source materially locally whenever possible- from responsibly harvested wood shelves to granite countertops quarried in Wisconsin.
Bathroom Remodeling
Whether you envision an expansive primary bathroom or a cozy 1930's powder room, TDS offers custom design to complete your bathroom in style. Maximize storage with custom built cabinetry, or create a dramatic focal point with a unique counter and sink. Choose from options including natural and sustainable building materials, such as river stone or recycled glass tile.
Basement Remodeling
We want to help you maximize every square inch of your home and that includes your basement. Whether you're looking to remodel an outdated look or finish an empty space, TDS can help to make your lower level just as comfortable (and dry!) as the rest of your home.
Whole Home Remodeling
TDS designers and builders are experts in seeing the big picture. If you want to remodel multiple rooms, improve utilization of space, gain more natural light, add storage, improve efficiency, and/or update the exterior–needless to say, you'll need a plan. Let our skilled team help bring it all together.
Exterior Remodeling
A remodeled exterior can make a dramatic difference in the first impression your home gives visitors. Exterior projects may focus on creating an outdoor living area–such as a screened porch, sun-porch, or three-season room. Other exterior projects may include re-designing an awkward entrance, or creating a more effective roofline.
The exterior also offers several opportunities for improving a home's efficiency. A home performance evaluation will help you choose the energy reduction improvements you would like to include, and our design team will help you make wise material selections.
The combination of design skills and construction expertise is evident when you walk inside a TDS Custom Construction home.
We can help you make the most of your living space with custom floor plans, built-in cabinetry and storage, and personalized material choices. Every component of your new space will benefit from the detailed craftsmanship of the TDS team.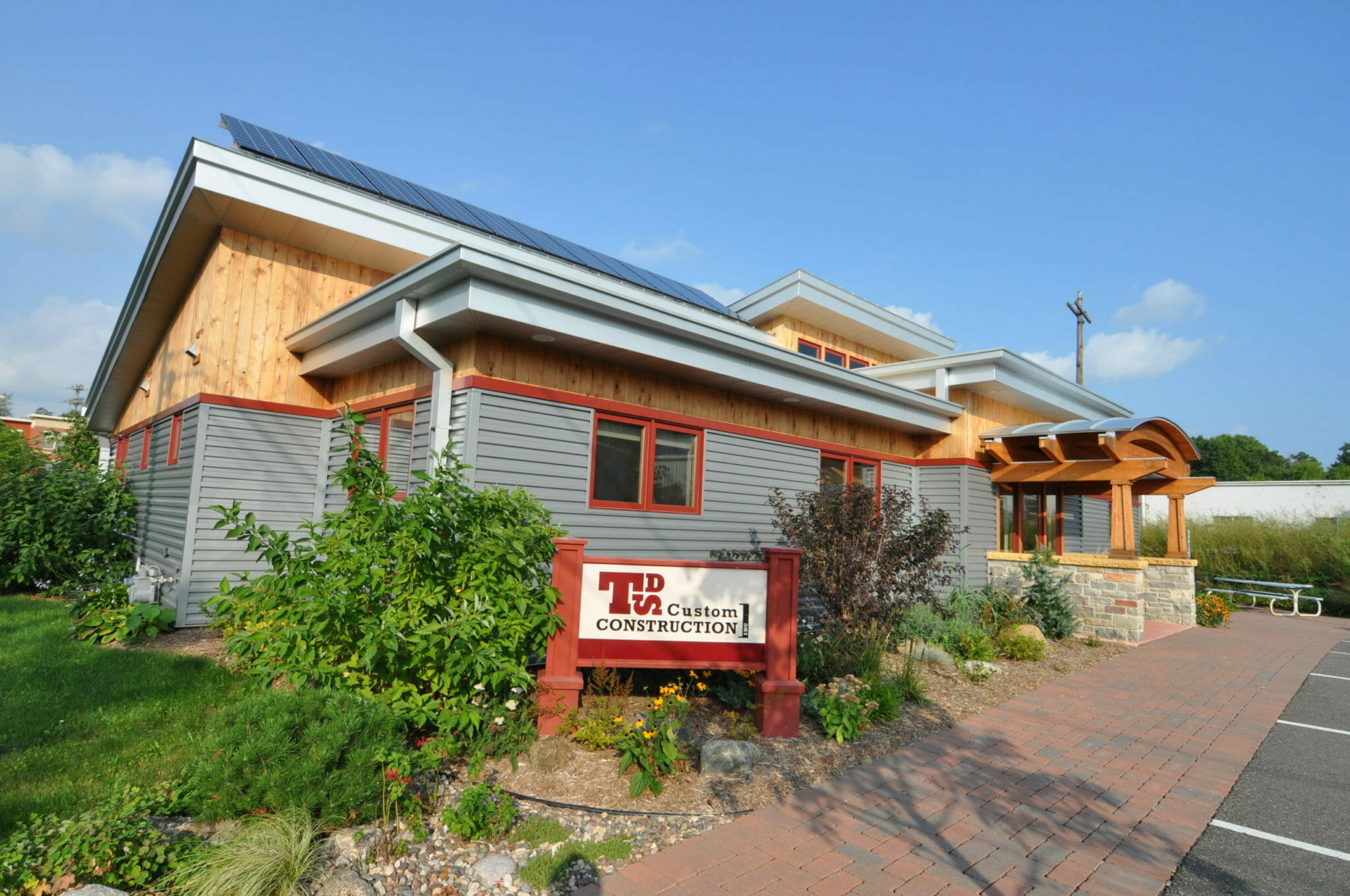 Ready to move forward with your remodeling project?
Our relationships are based on mutual respect and open communication with our clients, employees, subcontractors, and our local community. We strive to empower our clients and employees and foster long term relationships that support our shared goals.